The UK approved the Oxford-AstraZeneca Covid-19 vaccine for use, with the first doses being given on Monday amid rising Covid cases.
The UK has placed an order for 100 million doses –  estimated which will be enough for 50 million patients.
Matt Hancock (Health Secretary) stated that this would cover the whole populace when joined with the full order of the Pfizer-BioNTech jab.
It comes as millions of people in England are expected to be the hardest tier four restrictions.
Vaccination centers will now start inviting patients to come and get the jab one week from now.
Priority groups for immunization have already been identified, beginning with care home inhabitants, the over-80s, and wellbeing and care laborers.
Ultimately all over 50s and more younger adults with medical issues will be offered a jab in the first period of the rollout – in excess of 25 million individuals altogether.
It is estimated that around 2,000,000 patients seven days could soon be immunized with two immunizations currently approved.
On Tuesday, 53,135 new Covid cases were recorded in the UK – the most noteworthy single-day rise since mass testing started – and 414 additional passings within 28 days of a positive test.
The Medicines and Healthcare products Regulatory Agency (MHRA) has approved two full doses of the Oxford antibody, with the second dose to be offered four to 12 weeks after the first.
The vaccination mission will presently move to give whatever number individuals as could reasonably be expected their first dose of vaccine with a second dose following within that period.
At the point when the Pfizer-BioNTech jab rollout started, the point was to give the second dose following three weeks.
But in view of counsel from the Joint Committee on Vaccination and Immunisation, the aim currently is to give as many vulnerable people some protection from Covid-19, irrespective of the jab they are given.
The Oxford Covid-19 vaccine is easier to store and appropriate, as it will be fine if keep it at normal fridge temperature dissimilar to the Pfizer-BioNTech jab that required at – 70C.
There is likewise more certainty about the supply as it is UK-made, while the Pfizer-BioNTech jab must be sent in from Belgium.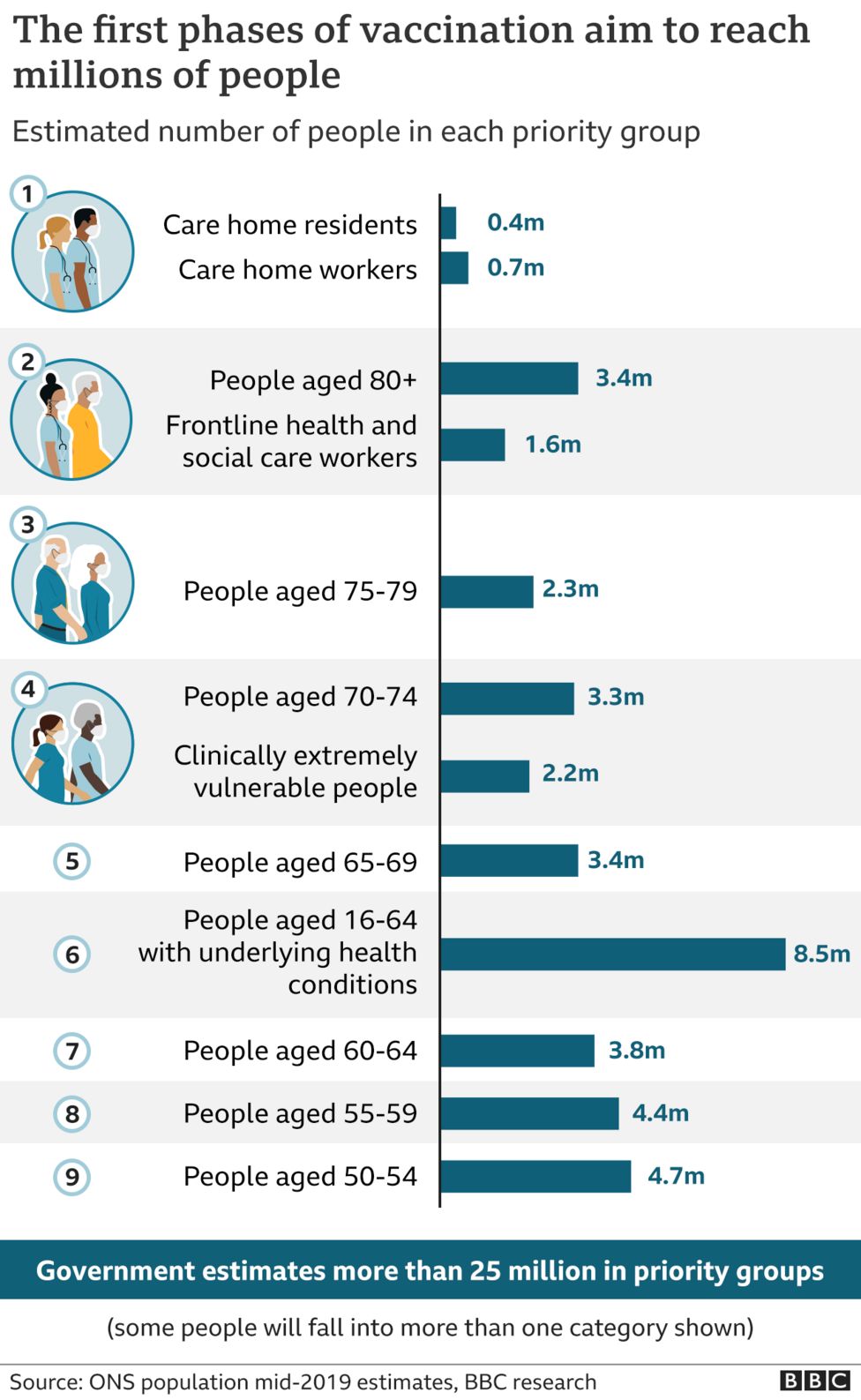 At an MHRA news conference experts said "Pregnant and breastfeeding ladies would now be able to take both of the two endorsed Covid antibodies "when the potential advantages outweigh the dangers".
The Pfizer/BioNTech immunization can likewise now be managed for individuals with a wide scope of food and medication sensitivities, however, individuals allergic to ingredients in the Covid-19 antibody ought not to take it.
Dr. June Raine (CEO of the MHRA), told the instructions that "no corners have been cut" in assessing the safety and effectiveness of the Oxford-AstraZeneca jab.